DTI Capital
Recapitalisation and Organisational restructuring. Moregate led an overall change initiative at WTG Technologies resulting in the introduction of new capital, governance and leadership structure. DTI Capital, a New York based investment and private equity firm, was introduced to back the capital restructuring.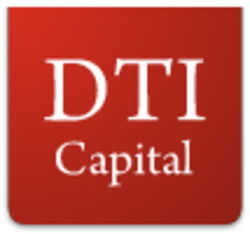 Moregate's Volker Schulze, as member of the WTG Board, introduced a new governance structure at Board level enabling the Board to appoint a new Managing Direcor in Kieron Sambrook-Smith.
Critically, the new leadership and governance structure enabled the introduction of new capital into the organisation aiming at strategic investments.
DTI Capital was chosen by the Board to back the recapitalisation.
The new shareholder structure will also enable further growth through acquisitions giving WTG the firepower to significantly increase its footprint in their chosen market segments.
Whilst DTI focused on raising the funds, Moregate worked with the Board and WTG's Senior management team to prepare the organisation and shareholders politically, emotionally and financially for the biggest change since the original buy-out from Cable & Wireless.
Moregate's introduction of WTG Technologies to DTI Capital marked DTI's maiden investment in the UK.
The buy side was advised by international law firm Kaye Scholer, London-based Blick Rothenberg and Latitude for the financial and commercial due diligence respectively.
The sell side was advised by DLA Piper, the law firm and Torch Partners, the Corporate Finance specialist and investment bank.