Mission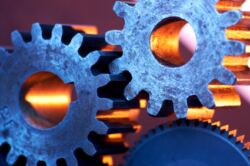 Moregate are specialists in pre- and post-M&A deals. We bring our hands-on experience gained from our own investments to complex cross-border deals for large corporates and SMEs.
The right People
Our directors are successful business managers in their own right -- we have led MBOs, initiated and financed divestitures, refinanced businesses and invested our own funds. In short -- our advice is based on solid, first hand experience.
Moregate offers practical, no-nonsense advice combined with sound theory, experience and analysis.
Making your Merger work
Over 50% of mergers or acquisitions fail to achieve the objectives resulting in a loss of value as customers, suppliers and employees start to defect.
The key is to get things right from the start, understand and implement the right strategic and operational actions and manage the pain inflicted on individuals and the organisation.
We have been through the pain and understand your frustrations, as we have invested our own funds to acquire and manage businessses and negotiated the toughest strategic and political challenges.
Our clients benefit from our proven processes without short cuts creating better results - senior advice from exprienced professionals at prices SME's can afford.
If you want to learn more, please sign up to our Newsletters, or go to our Downloads section.
Best Value

Our advice is multi-faceted as we tap into our vast network of professionals, investors, bankers, and lawyers.
As we are independent, we can advise our clients in many ways without the constraints imposed by large companies.
Please contact us, if you would like to discuss and receive some headline advice in form of a short report.