Directors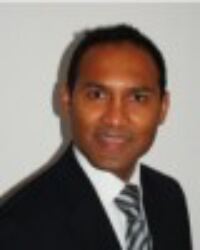 Volker Schulze, MBA, BSc (M&A, Investments, Strategy)
Volker Schulze is the founding Director of Moregate. He has 19 years of senior line, consulting and corporate investment experience.
Prior to founding Moregate, Volker was a Director of M&A at KPMG Consulting. Volker led a great deal of merger integrations, and was a Programme Director of one of the largest cross-border acquisitions in the oil industry in 2001.
Recently, Volker led a management buy-out from a large telecommunication operator. He subsequently managed and turned around the company as CEO.
Volker sits on the board of the Moregate investments and a number of SME organisations. He holds an MBA from Henley Business School and is a regular speaker at M&A conferences.

Kovi Moodley, MBA, MSc (Strategy, Financial Modelling, M&A)
Kovi Moodley is a Director at Moregate. He is a seasoned strategic consultant and corporate finance practitioner with 14 years of experience in business development and advanced techniques in investment analysis.
He has has led large transformation projects with global clients in New York, Paris and London covering areas such as post merger integrations, synergy assessments, carve out and spin offs. Prior to joining Moregate, Kovi was with Stern Stewart & Co., the EVA company.
Kovi holds an MSc in Business Administration (Finance) from the University of Rochester, NY, and the Certificate in Corporate Finance from the Chartered Institute of Securities and Investment.
Guy Workman, BSc (Sales, Telecommunication)
Guy Workman is a Director at Moregate. He is a successful and credible sales professional with considerable experience and expertise in the Telecommunication and Information Technology Services industries specialising in Web Services, Hosting and Data Communications services. Guy deploys his experience of leading high value sales from market testing through complex negotiations to contract award in supporting and transforming our clients' sales process.
Guy's client experience crosses many sectors within the IT and Telecommunication industries demonstrating the ability to convert value drivers into tangible, sales driven results.
Bill Faust, BSc (Strategy, Marketing)
Bill Faust is a Director at Moregate and an expert in strategic marketing. With 20 years experience in senior marketing roles in London, Paris, New York and Sydney in the advertising agencies, Bates Dorland, IMP and CIA and client companies where his last role was the marketing Director for GE Insurance Holdings.
He is a guest speaker about marketing yourself at some of the worlds leading Business Schools including The London Business School (UK), Oxford Said (UK), Rotterdam School of Management (NL), Queens (CA), QUT (AUS), Otago (NZ), EDHEC (FR) to name just a few. 

Bill is the co-author of the International Best Seller Pitch Yourself now in its 2nd Edition and sold in over 57 countries worldwide.