VS One Ltd
Under Construction
VS One Ltd is the Holding company managed by Moregate to make investments in highly specialised IT services companies. It owns or holds stakes in WTG Technologies Ltd, Adaptavist.com Ltd, Grey Minutes Ltd. VS One is currently raising investments for its second IT Growth fund.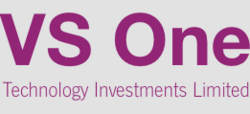 VS One acquired Adaptavist.com Ltd in December last year.
Adaptavist are global experts in consultancy, plugin develpoment, training, support services and enterprise solutions for Atlassian's product suite.
Adaptavist are one of the few global Platinum Epxperts whose creations have been inculded in the Atlassian products itself.
It continues to provide the most widely used plugins for Confluence with tens of thousands of installations around the world. The buy-out will enable Adaptavist to grow its portfolio of blue chip clients in the UK, the US and Germany and to develop its application development, delivery and management capabilities.
Simon Williams is running the business as CEO, with Volker Schulze being executive Director responsible for finance and funding further growth.
VS One are currently in the process of making further investments and acquisitions in IT companies to complement the portfolio.