U.S.C. Europe
Post Merger Integration - Cross border acquisition of a German food and aerosol can manufacturer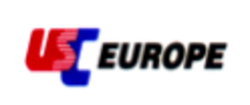 US Can, a US based international food, beveragec and aerosol canl manufacturer with a large presence in Europe acquired May Verpackungen of Germany to form U.S.C. Europe.
Our consultants were invited to run a 100 day plan to assist both management teams to unlock the value of the merger through the integration of their businesses.
An increase of Earings per Share (EPS) in excess of 30% of the original target was achieved by the integration team through improving the key value drivers of the business, i.e. the implementation of better procurement contracts, increase in revenue and gross margins (pricing, customer management) and more effective manufacturing.
Workstreams in relation to the value drivers were set up. Each workstream was led by the director in charge of the respective value area, who set the strategic agenda in form of project charters. The key strategic intent was acquired through the consolidation of hypotheses from Executive Interviews and Strategy workshops held prior to the formal kick-off of the integration programme.
About U.S. Can:
U.S. Can became privately owned in 2000. Headquartered in Lombard, Illinois, it has consolidated sales revenues of $844 million, 2,200 employees worldwide, and 13 domestic US facilities located in West Virginia, Indiana, Pennsylvania, California, Ohio, Illinois, Maryland, and Georgia. U.S. Can Co. Europe is based in the UK with aerosol manufacturing facilities in the UK, France, Italy, Spain, and Germany. The company acquired May Verpackungen with three facilities in Germany, which concentrates on the production of pet food and general line cans.
U.S.C. Europe is owned by Dutch organisation Impress.