WTG/Cable & Wireless
Post MBO management and turnaround. Following the MBO of WTG Technologies Ltd from Cable & Wireless Moregate was retained to manage the setup of the business independent from its parent and to effect the turnaround to ensure long term viability.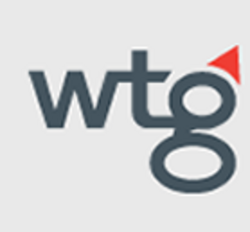 WTG Technologies Ltd is a medium sized specialist systems integrator delivering secure information solutions (secure collaboration, intelligence management and other complex web-based applications) for secure government organisations in the Public Sector, specifically Justice and Security.
WTG was sold off by Cable & Wireless in a drive to focus on its core telecoms heritage.
After managing and leading the original MBO and separation from Cable & Wireless, Moregate was retained to ensure the new company was turned around and capable of becoming a going concern.
Key achievements include:
Transitioned 100 people via TUPE
Transitioned all fixed and current assets
Turnaround and rebuilding the loss making entity (-£1.5m) to become a £0.5m EBITDA company at its first audit
Implementation of corporate controls
Restructured the P&L through improving key drivers such as revenue, gross margins and overheads
Secured current sales and established new revenue channels through a strategic alliance
Hired senior management
Equally important was the appointment of a more than credible Chairman in Chris Conway, former Chairman of Detica.
The business is completely independent of Cable & Wireless and has demonstrated a very positive trading history to the satisfaction its customers, channel partners and investors.
Recently, we have finalised a funding process to equip the company for a second stage funding and growth initiative. New senior management was hired with specific experience in managing growth.